Bio
---
Bonjour, je suis Pierre-Michel GEHANT. Pendant longtemps je n'ai eu qu'un seul appareil, un petit reflex Konica très rustique, avec lequel j'ai essayé de voir les choses différemment à travers, par exemple l'utilisation de l'infra-rouge. L'arrivée de la photo numérique a ouvert de nouvelles possibilités, certains appareils permettant, grace à certaines techniques lors de la prise de vue, de faire de la photo en infra-rouge.
Adepte du "non truquage", de la photo "vraie" non travestie ni photoshopisée à outrance, je me suis également tourné vers une pratique plus intuitive, plus instantanée grace à l'utilisation de "toycameras" tels que Diana, Holga, Lomo lc-a et sténopés. Ces appareils délivrant une vision de la réalité moins crue, plus idyllique et donc plus proche de ma vision des choses.
Ma démarche artistique m'impose l'utilisation d'appareils trés variés et rigoureusement choisis, à seule fin de vous apporter ces images un peu particulières qui, je l'espère, vous évoqueront des souvenirs ou des sentiments mélés.
-+-+-+-
J'ai anim&eacute bénévolement l'activité traitement numérique des photos à la MJC de Montélimar. Cette activité regroupait la retouche (avec The Gimp) ainsi que le montage vidéo, l'archivage, etc ... Je répondais également bien volontiers aux questions techniques sur les appareils et sur les pratiques photographiques.
Hello, I am Pierre-Michel GEHANT. For a long time I had one camera, a small rustic Konica reflex, with which I tried to differently see the things through, for example the use of infra-red films. The arrival of numeric cameras opened new possibilities, some of them allowing, thanks to certain techniques, to make photograph into infra-red.
Adept of "not faking", of the not photoshopized "true" photograph, I also turned to a more intuitive practice, more instantaneous, thanks to the use of "toycameras" such as Diana, Holga, Lomo lc-a and pinholes. These cameras deliver a less raw vision of things, more idylique and thus nearer to my vision of the things.
My artistic practice imposes the use of various selected cameras, at only end to bring to you these particular images which, I hope for, it will evoke you memories or feelings.
-+-+-+-
I voluntarily animated the digital processing activity of the photographs with the MJC of Montélimar. This activity gathers the final improvement (with The Gimp) as well as the video assembly, archival, etc... I answered also the technical questions about the cameras and photographic practices.
Pourquoi ce site / Why this site
---
Par ce site, je vous présente ma vision photographique personnelle du monde : il y a en effet ce que l'on voit, ce que l'on imagine, et ce dont on se rappelle.
Les photos classiques ne montrent uniquement que ce que l'on voit, elles sont alors purement descriptives.
By this site, I present to you my personal photographic vision of the world: there is indeed what one sees, which one imagines, and that which one remembers.
The traditional photographs show only what one sees, they are then purely descriptive.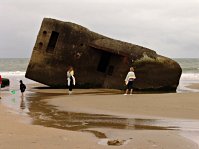 Mes photos tentent de montrer une "réalité imaginaire", une autre vision, ou bien la réalité telle que l'on pourrait se rappeler des années après : tantot déformée, tantot floue.
Je tente de vous apporter une autre vision des choses qui nous entourent, chacun interpretera selon ses propres souvenirs et expériences.
My photographs try to show an "imaginary reality", another vision, or reality such as one could remember years afterwards: sometimes deformed, sometimes fuzzy.
I try to bring to you another vision of the things which surround us, each one will interpret according to his own memories and experiments.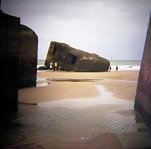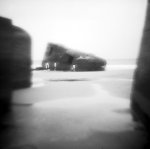 Mes "créations", ces photos, ne devraient pas, je l'espère, vous laisser indifférents et que vous ressentirez les memes émotions que moi.
My "creations", these photographs, should not, I hope it, leave you indifferent and that you will feel the same emotions than me.
Contact
---
Mes photos vous ont plues, déplues, vous souhaitez me contacter au sujet du site ou me commander un tirage ? :
Did you like my photographs, dislike it, you wish to contact me about the site or to order me a print ? :